Golf just so happens to be one of the oldest sports in the world. It is a sport that is enjoyed by people of all ages. What is not to like about feel the sun on your shoulders as you compete against your friends for the right to be crowned the golf king. Below we are going to give you a number of reasons why you should play golf.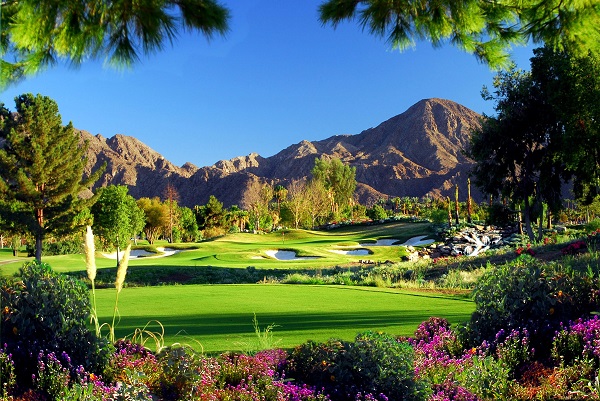 1. The Scenery is Always Spectacular
Any golf course that is worth its salt is well kept and beautiful. In fact, many courses are designed to specifically incorporate the natural elements that surround it. This means that when you are on a golf course you will often feel like you are taking a stroll down a fresh green meadow in the heart of a forest, or even a beach. The fresh air that you breathe in will help you feel more alive.
2. You Get Some Much-Needed Exercise
Playing golf is an excellent source of exercise, especially if you forget about the existence of a golf cart and walk from hole to hole. If you are playing on an 18-hole golf course, then you can walk up to four miles by the time you have completed the course. Walking is an excellent way to keep your heart and lungs healthy. When you are playing a game that you love, it will not feel like exercise anyway.
3. You Can Make Some Great Friends
When you play golf regularly you can form bonds with people that will last a lifetime. In golf there is a camaraderie that goes beyond the course and extends into other social scenarios. For example, if you go to the course by yourself and join some other golfers, there is a very good chance that by the end of the day, you will be having some food or a beer with some new friends.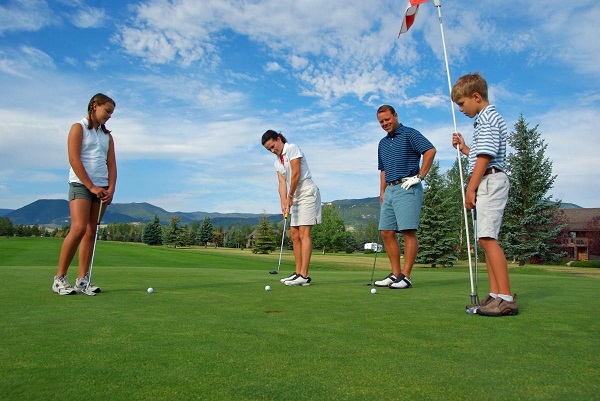 4. It Helps to Improve Family Bonds
Golf is a sport that you can teach your children. When you have some young kids, they enjoy doing everything with you, no matter what it is. Therefore, golf is a great opportunity to have some great bonding time. You can take your kid or grandkid down the golf store and buy them some golf equipment that fits them, and then take them to play once or twice a month. We guarantee that the experience will help to bring your loved ones closer.
5. It Gives You A Challenge
Every time that you go and play a round of golf you will be challenged, even if you are playing at the same golf course that you always play at. This is because you will always be trying to get better scores on a particular hole or for the entire round. Also, if you are playing with friends, you will want to beat them for some bragging rights.
6. It is Great for Business
If you are a businessman and you need some contacts, a golf course is the best place to get some. You will have a lot of time to talk about your profession in between shots or while waiting for those ahead of you to finish. Whenever they need services or goods, they will then probably come to you as he knows you and has enjoyed playing some golf with you.
7. It Helps to Build Character
Participating in any sport will help you to build character, but golf gives you the opportunity to be introspective while doing so. This is because it is a slow game. When you are not playing well and get frustrated, you will have a lot of time to come up with ways to handle your frustrations. You will then find a way to cope with your feelings, and this is a skill that can be used in other aspects of your life.
Learn to Play Golf with the TalkGolf Guide
TalkGolf is an excellent resource for golf enthusiasts of all levels. They provide a comprehensive golf guide that covers everything from the basics of the game to advanced techniques and strategies. Their guide is particularly useful for new players who are just starting out in the sport.
The TalkGolf guide breaks down the various aspects of golf, such as the different types of clubs, how to swing properly, and how to read the course. It also provides tips and tricks for improving your game and becoming a more skilled player.
One of the best things about the TalkGolf guide is how detailed and thorough it is. Whether you're a complete beginner or an experienced golfer, there is something in the guide for everyone. It's a great resource for anyone who wants to improve their golf skills or simply learn more about the sport.
Overall, TalkGolf is a fantastic website that provides valuable information and resources for golfers. Their detailed golf guide is a must-read for anyone who wants to improve their game and become a better player.